Avalon 8-up series
From entry-level platesetters to high-end computer-to-plate (CtP) engines – the Avalon 8-up series of thermal platesetters for commercial printing has a best-in-class solution in store for every need.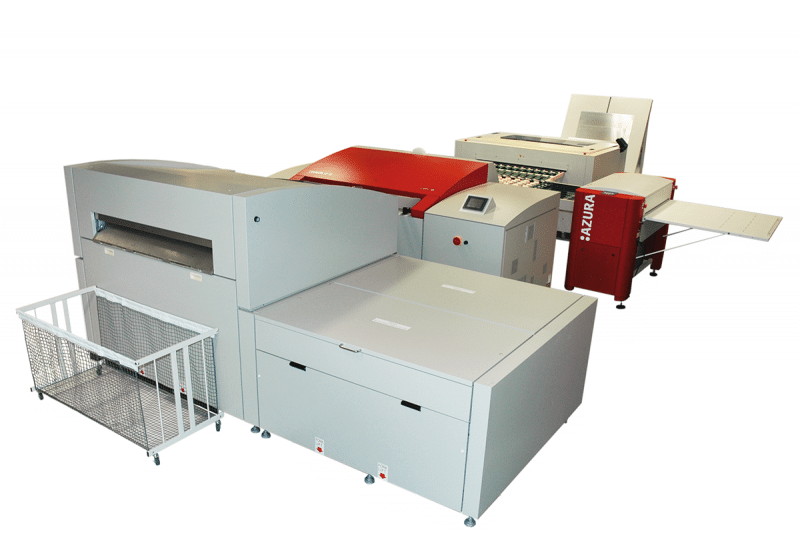 Affordable excellence that will help your commercial printing business thrive – that's the promise of Avalon 8-up platesetters. With their reputation for solid dependability, these CtP engines prove themselves in terms of quality, consistency and productivity, and they're sustainable to boot.
The Avalon 8-up series features entry-level engines (B8-24S, B8-24XT, N8-30E, N8-30S, N8-30XT) as well as high-performance platesetters (N8-90E, N8-90S, N8-90XT). Simply select the engine that suits your needs in terms of throughput speed (from 14 to 70 pph), features and scalability, and start boosting your business.
Consistent performance and output quality up to 340 lpi Sublima
Throughput speed of up to 70 pph, depending on your model and plate
Multiple automation options, such as a single, multi-cassette or pallet loader
Integration with Agfa Graphics' Apogee prepress workflow solution
Watch the movie
ECO³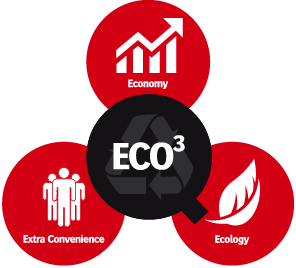 Agfa is committed to sustainable innovation that focuses on ecology, economy, and extra convenience—or ECO³. Our hardware, software and consumables make your prepress and printing operations cleaner, more cost-effective and easier to operate and maintain. The ultimate goal? More value for your entire printing business!
Features
Proven technology
While Avalon 8-up entry-level platesetters feature fiber-coupled laser technology to guarantee superior quality, the high-end engines are equipped with Grating Light Valve (GLV) imaging technology, featuring both the GLV itself and a solid-state laser diode bar. The result? A large number of beams, ensuring exceptional imaging speed and a low drum rotation velocity.
Industry-leading productivity
One of Agfa Graphics' star performers, Avalon addresses the needs of large, medium and small-volume printers. Combine the Avalon N8-90XT and the Energy Elite Eco printing plate to reach an exceptional throughput speed of 70 pph. Most of the Avalon platesetters are also upgradable, and evolve with you as your business grows.
Automation – Make your choice
All entry-level engines feature manual loading, but they can be combined with a single or multi-cassette autoloader for increased automation and productivity. In the case of the Avalon B8, autoloading comes in the shape of a 'Job Level Automation' unit.
For the high-end Avalon N8-90 engine, there's an advanced option: the Expert Loader
Expert Loader
Going all out on productivity? Achieve a sustainable competitive advantage with Agfa Graphics' Expert Loader – a compact 8-up pallet loader for full prepress automation, which can be added to the Avalon N8-90. It comes in two models: the Expert Loader Fix and the upgradable Expert Loader Var.
Perfectly upgradable
The Avalon 8-up can be upgraded to meet your expanding production requirements. Using the same base engine, you can upgrade from an entry-level manual machine to a high-productivity, fully automated model by simply adding modules.
Sublime imaging quality
Avalon 8-up engines yield consistent, first-rate imaging quality of up to 340 lpi Sublima, depending on your model. Even entry-level platesetters outdo the competition in imaging resolution (up to 280 lpi Sublima), guaranteeing Avalon's trademark excellence.
Technical Specs
Model

B8-24 S

Imaging technology
64-channel fiber-coupled
Laser type
830 nm thermal laser diodes
Recording system
External drum
Press punch
n/a

Resolution

1200 dpi
n/a
2400 dpi
yes
2540 dpi
n/a
4000 dpi
n/a
4800 dpi
n/a

Throughput

Throughput pph, 1030 x 800 mm, 2400 dpi Energy Elite Eco
23

Plate loading & unloading configuration

Manual loading
yes
Semi-manual loading
yes
Automatic (autoloader)
n/a
Pallet loader
n/a
Manual unloading
yes
In line unloading
yes

Plate characteristics

Min. plate size (along drum x around drum)
*optional with punch connection kit
**optional without punch connection kit
450 mm x 370 mm (17.7″ x 14.6″)
Max. plate size (along drum x around drum)
*optional with punch connection kit
**optional without punch connection kit
1060 mm x 830 mm (41.7″ x 32.7″)
Thickness
0.15 mm-0.3 mm (6-12 mil)
Max. exposure size (along drum x around drum)
*with punch connection kit (When the 8 mm clamp is set, the maximum drum rotation speed will be limited to 600 rpm. When the 8mm clamp is not installed, the leading edge clamp is 12 mm and the tail edge clamp is 12 or 8 mm.
1060 mm x 806 mm (41.7″ x 31.7″) (grip 12/12 mm)
1060 mm x 810 mm (41.7″ x 31.9″) (grip 8/12 mm)

Dimensions

Weight
945 kg (2083 lb)
Size (w x d x h)
2500 mm x 1820 mm x 1453 mm (98.4" x 71.7" x 57.2")

Environment (CtP and autoloader)

Temperature range
Recommended: 18-26 °C
Humidity range
40-70 % RH (no condensation)
Power
Single-phase 200-240V, 30A
Model

B8-24 XT

Imaging technology
96-channel fiber-coupled
Laser type
830 nm thermal laser diodes
Recording system
External drum
Press punch
n/a

Resolution

1200 dpi
n/a
2400 dpi
yes
2540 dpi
n/a
4000 dpi
n/a
4800 dpi
n/a

Throughput

Throughput pph, 1030 x 800 mm, 2400 dpi Energy Elite Eco
30
Plate loading

& unloading configuration

Manual loading
yes
Semi-manual loading
yes
Automatic (autoloader)
n/a
Pallet loader
n/a
Manual unloading
yes
In line unloading
yes

Plate characteristics

Min. plate size (along drum x around drum)
*optional with punch connection kit
**optional without punch connection kit
450 mm x 370 mm (17.7″ x 14.6″)
Max. plate size (along drum x around drum)
*optional with punch connection kit
**optional without punch connection kit
1060 mm x 830 mm (41.7″ x 32.7″)
Thickness
0.15 mm-0.3 mm (6-12 mil)
Max. exposure size (along drum x around drum)
*with punch connection kit (When the 8 mm clamp is set, the maximum drum rotation speed will be limited to 600 rpm. When the 8mm clamp is not installed, the leading edge clamp is 12 mm and the tail edge clamp is 12 or 8 mm.
1060 mm x 806 mm (41.7″ x 31.7″) (grip 12/12 mm)
1060 mm x 810 mm (41.7″ x 31.9″) (grip 8/12 mm)

Dimensions

Weight
945 kg (2083 lb)
Size (w x d x h)
2500 mm x 1820 mm x 1453 mm (98.4" x 71.7" x 57.2")

Environment (CtP and autoloader)

Temperature range
Recommended: 18-26 °C
Humidity range
40-70 % RH (no condensation)
Power
Single-phase 200-240V, 30A
Model

N8-30 E

Imaging technology
32-channel fiber-coupled
Laser type
830 nm thermal laser diodes
Recording system
External drum
Press punch
optional, max 4 sets

Resolution

1200 dpi
yes
2400 dpi
yes
2540 dpi
yes
4000 dpi
n/a
4800 dpi
n/a

Throughput

Throughput pph, 1030 x 800 mm, 2400 dpi Energy Elite Eco
14

Plate loading & unloading configuration

Manual loading
yes (feed tray mandatory)
Semi-manual loading
n/a
Automatic (autoloader)
yes
Pallet loader
n/a
Manual unloading
yes
In line unloading
yes

Plate characteristics

Min. plate size (along drum x around drum)
*optional with punch connection kit
**optional without punch connection kit
650 mm x 370 mm (25.5" x 14.6")
304 mm x 370 mm (11.9" x 14.6") *324 mm x 370 mm (12.8" x 14.6") **
Max. plate size (along drum x around drum)
*optional with punch connection kit
**optional without punch connection kit
1160 mm x 940 mm (45.6″ x 37.0″)
*1150 mm x 940 mm (45.3″ x 37.0″)
Thickness
0.15 mm-0.3 mm (6-12 mil, options for 0.4 mm support available)
Max. exposure size (along drum x around drum)
*with punch connection kit (When the 8 mm clamp is set, the maximum drum rotation speed will be limited to 600 rpm. When the 8mm clamp is not installed, the leading edge clamp is 12 mm and the tail edge clamp is 12 or 8 mm.
1160 mm x 924 mm (45.6″ x 36.4″) (grip 8/8 mm)*

Dimensions

Weight
1260 kg (2778 lb)
Size (w x d x h)
2530 x 1495 x 1280 mm (99.6″ x 58.9″ x 50.4")

Environment (CtP and autoloader)

Temperature range
Recommended: 18-26 °C
Humidity range
40-70 % RH (no condensation)
Power
Single-phase 200-240V, 30A
Model

N8-30 S

Imaging technology
64-channel fiber-coupled
Laser type
830 nm thermal laser diodes
Recording system
External drum
Press punch
optional, max 4 sets

Resolution

1200 dpi
yes
2400 dpi
yes
2540 dpi
yes
4000 dpi
n/a
4800 dpi
n/a

Throughput

Throughput pph, 1030 x 800 mm, 2400 dpi Energy Elite Eco
24

Plate loading & unloading configuration

Manual loading
yes (feed tray mandatory)
Semi-manual loading
n/a
Automatic (autoloader)
yes
Pallet loader
n/a
Manual unloading
yes
In line unloading
yes
Plate characteristics
Min. plate size (along drum x around drum)
*optional with punch connection kit
**optional without punch connection kit
650 mm x 370 mm (25.5" x 14.6")
304 mm x 370 mm (11.9" x 14.6") *324 mm x 370 mm (12.8" x 14.6") **
Max. plate size (along drum x around drum)
*optional with punch connection kit
**optional without punch connection kit
1160 mm x 940 mm (45.6″ x 37.0″)
*1150 mm x 940 mm (45.3″ x 37.0″)
Thickness
0.15 mm-0.3 mm (6-12 mil, options for 0.4 mm support available)
Max. exposure size (along drum x around drum)
*with punch connection kit (When the 8 mm clamp is set, the maximum drum rotation speed will be limited to 600 rpm. When the 8mm clamp is not installed, the leading edge clamp is 12 mm and the tail edge clamp is 12 or 8 mm.
1160 mm x 924 mm (45.6″ x 36.4″) (grip 8/8 mm)*

Dimensions

Weight
1260 kg (2778 lb)
Size (w x d x h)
2530 x 1495 x 1280 mm (99.6″ x 58.9″ x 50.4")

Environment (CtP and autoloader)

Temperature range
Recommended: 18-26 °C
Humidity range
40-70 % RH (no condensation)
Power
Single-phase 220-240V, 32A
Model

N8-30 XT

Imaging technology
96-channel fiber-coupled
Laser type
830 nm thermal laser diodes
Recording system
External drum
Press punch
optional, max 4 sets

Resolution

1200 dpi
yes
2400 dpi
yes
2540 dpi
yes
4000 dpi
n/a
4800 dpi
n/a

Throughput

Throughput pph, 1030 x 800 mm, 2400 dpi Energy Elite Eco
32

Plate loading & unloading configuration

Manual loading
yes (feed tray mandatory)
Semi-manual loading
n/a
Automatic (autoloader)
yes
Pallet loader
n/a
Manual unloading
yes
In line unloading
yes

Plate characteristics

Min. plate size (along drum x around drum)
*optional with punch connection kit
**optional without punch connection kit
650 mm x 370 mm (25.5" x 14.6")
304 mm x 370 mm (11.9" x 14.6") *324 mm x 370 mm (12.8" x 14.6") **
Max. plate size (along drum x around drum)
*optional with punch connection kit
**optional without punch connection kit
1160 mm x 940 mm (45.6″ x 37.0″)
*1150 mm x 940 mm (45.3″ x 37.0″)
Thickness
0.15 mm-0.3 mm (6-12 mil, options for 0.4 mm support available)
Max. exposure size (along drum x around drum)
*with punch connection kit (When the 8 mm clamp is set, the maximum drum rotation speed will be limited to 600 rpm. When the 8mm clamp is not installed, the leading edge clamp is 12 mm and the tail edge clamp is 12 or 8 mm.
1160 mm x 924 mm (45.6″ x 36.4″) (grip 8/8 mm)*

Dimensions

Weight
1260 kg (2778 lb)
Size (w x d x h)
2530 x 1495 x 1280 mm (99.6″ x 58.9″ x 50.4")

Environment (CtP and autoloader)

Temperature range
Recommended: 18-26 °C
Humidity range
40-70 % RH (no condensation)
Power
Single-phase 220-240V, 32A
Model

N8-90 E

Imaging technology
GLV 512 beams
Laser type
830 nm thermal laser diodes
Recording system
External drum
Press punch
optional, max 6 sets

Resolution

1200 dpi
yes
2400 dpi
yes
2540 dpi
yes
4000 dpi
factory option
4800 dpi
factory option

Throughput

Throughput pph, 1030 x 800 mm, 2400 dpi Energy Elite Eco
36

Plate loading & unloading configuration

Manual loading
yes
Semi-manual loading
n/a
Automatic (autoloader)
yes
Pallet loader
yes
Manual unloading
yes
In line unloading
yes

Plate characteristics

Min. plate size (along drum x around drum)
*optional with punch connection kit
**optional without punch connection kit
304 mm x 293 mm (11.9″ x 11.5″)
Max. plate size (along drum x around drum)
*optional with punch connection kit
**optional without punch connection kit
1165 mm x 938 mm (45.9″ x 36.9″)
Thickness
0.15 mm-0.3 mm (6-12 mil, options for 0.4 mm support available)
Max. exposure size (along drum x around drum)
*with punch connection kit (When the 8 mm clamp is set, the maximum drum rotation speed will be limited to 600 rpm. When the 8mm clamp is not installed, the leading edge clamp is 12 mm and the tail edge clamp is 12 or 8 mm.
1165 mm x 938 mm (45.9" x 36.9") (grip 6/6mm)

Dimensions

Weight
1115 kg (2453 lb)
Size (w x d x h)
2640 mm x 1475 mm x 1394 mm (103.9″ x 58.1″ x 54.9″)

Environment (CtP and autoloader)

Temperature range
Recommended: 18-26 °C
Humidity range
40-70 % RH (no condensation)
Power
Single-phase 200-240V, 30A
Model

N8-90 S

Imaging technology
GLV 512 beams
Laser type
830 nm thermal laser diodes
Recording system
External drum
Press punch
optional, max 6 sets

Resolution

1200 dpi
yes
2400 dpi
yes
2540 dpi
yes
4000 dpi
factory option
4800 dpi
factory option

Throughput

Throughput pph, 1030 x 800 mm, 2400 dpi Energy Elite Eco
48

Plate loading & unloading configuration

Manual loading
yes
Semi-manual loading
n/a
Automatic (autoloader)
yes
Pallet loader
yes
Manual unloading
yes
In line unloading
yes

Plate characteristics

Min. plate size (along drum x around drum)
*optional with punch connection kit
**optional without punch connection kit
304 mm x 293 mm (11.9″ x 11.5″)
Max. plate size (along drum x around drum)
*optional with punch connection kit
**optional without punch connection kit
1165 mm x 938 mm (45.9″ x 36.9″)
Thickness
0.15 mm-0.3 mm (6-12 mil, options for 0.4 mm support available)
Max. exposure size (along drum x around drum)
*with punch connection kit (When the 8 mm clamp is set, the maximum drum rotation speed will be limited to 600 rpm. When the 8mm clamp is not installed, the leading edge clamp is 12 mm and the tail edge clamp is 12 or 8 mm.
1165 mm x 938 mm (45.9" x 36.9") (grip 6/6mm)

Dimensions

Weight
1115 kg (2453 lb)
Size (w x d x h)
2640 mm x 1475 mm x 1394 mm (103.9″ x 58.1″ x 54.9″)

Environment (CtP and autoloader)

Temperature range
Recommended: 18-26 °C
Humidity range
40-70 % RH (no condensation)
Power
Single-phase 200-240V, 30A
Model

N8-90 XT

Imaging technology
GLV 1024 beams
Laser type
830 nm thermal laser diodes
Recording system
External drum
Press punch
optional, max 6 sets

Resolution

1200 dpi
yes
2400 dpi
yes
2540 dpi
yes
4000 dpi
n/a
4800 dpi
n/a

Throughput

Throughput pph, 1030 x 800 mm, 2400 dpi Energy Elite Eco
70

Plate loading & unloading configuration

Manual loading
yes
Semi-manual loading
n/a
Automatic (autoloader)
yes
Pallet loader
yes
Manual unloading
yes
In line unloading
yes

Plate characteristics

Min. plate size (along drum x around drum)
*optional with punch connection kit
**optional without punch connection kit
304 mm x 293 mm (11.9″ x 11.5″)
Max. plate size (along drum x around drum)
*optional with punch connection kit
**optional without punch connection kit
1165 mm x 938 mm (45.9″ x 36.9″)
Thickness
0.15 mm-0.3 mm (6-12 mil, options for 0.4 mm support available)
Max. exposure size (along drum x around drum)
*with punch connection kit (When the 8 mm clamp is set, the maximum drum rotation speed will be limited to 600 rpm. When the 8mm clamp is not installed, the leading edge clamp is 12 mm and the tail edge clamp is 12 or 8 mm.
1165 mm x 938 mm (45.9" x 36.9") (grip 6/6mm)

Dimensions

Weight
1115 kg (2453 lb)
Size (w x d x h)
2640 mm x 1475 mm x 1394 mm (103.9″ x 58.1″ x 54.9″)

Environment (CtP and autoloader)

Temperature range
Recommended: 18-26 °C
Humidity range
40-70 % RH (no condensation)
Power
Single-phase 200-240V, 30A