Arziro Authenticate
Meet Arziro Authenticate, an all-in-one software-as-a-service solution that offers government entities, brand owners, retailers and customers a simple yet highly efficient way to confirm the authenticity of a product or security document, detects product diversions and grey market activities, and contains a customer engagement tool.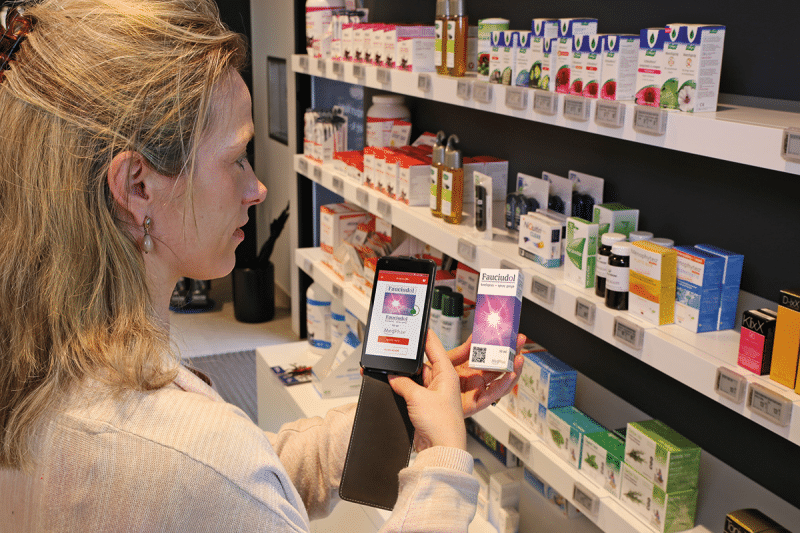 What if anyone could detect grey market activities, expose product diversions and verify the authenticity of a design or product? Counterfeiters flooding the market with fake creations would no longer stand a chance. Arziro Authenticate, which is shipped with Arziro Design (Plus), offers you exactly that. It is a software-as-a-service (SaaS) solution that enables distributors, retailers and consumers to verify the legitimacy of an item.
Helping government entities, institutions and brand owners analyze illegal activities and take effective actions, Arziro Authenticate generates secure, copy-proof QR+ codes that can be printed directly on a counterfeit-sensitive product. With a simple scan using their smartphones, users can verify whether the item is authentic.
But the tool doesn't just create unique codes that stop even the best forgers. It also connects products to the internet, thus driving customer engagement and enabling track-and-trace functionalities. Moreover, it gives brand owners access to vital data and market information for future business strategies, which can be exported to and imported from other SCM and CRM solutions.
Safeguards customer trust, brand reputation and sales revenue by thwarting forgery.
Collects data about grey market activities, product substitution, product refilling and consumer behavior.
Enables the creation of a very effective ROI program based on grey market activities, product diversions and counterfeiting data.
Drives customer engagement and enables tailor-made, one-on-one user interaction and m-commerce.
Supports track and trace for pedigree purposes.
Provides rich data to take effective actions against illegal activities.
Offers support for NFC tags as a separate or additional security layer.
Watch the movie
Features
Instant authentication
Arziro Authenticate involves a smartphone app, a business intelligence SaaS server and special QR codes with an irreproducible secured graphic. Distributors, retailers, inspectors and customers can simply scan these codes with the app, after which they will immediately receive real-time feedback on the authenticity of the scanned item.
Two scanning applications
Authentication either happens through the consumer app Arziro QR+ or the professional app Arziro Enterprise. The Arziro QR+ applications are free of charge and available via the iTunes and Google Play stores.
Consumers can download their (rebranded) apps to scan classic QR codes, secure QR+ codes, and NFC tags. The Arziro Enterprise app is operated by professionals using an official login that grants them access to extra features, such as track and trace, print validation, reel management, professional inspection and more.
Valuable market information
Arziro Authenticate is so much more than a secure authentication solution. It comes with new alert functionality, incorporates Google Analytics tools and allows businesses to benefit from the rich data available to them through the Arziro SaaS server.
With every scan, Arziro Authenticate collects data that allows brand owners to understand consumer preferences, find the origin of grey market diversion, and locate counterfeit insertions. These analytics offer valuable market insights to adapt sales strategies and calculate revenue loss. Moreover, Arziro Authenticate can use consumer data to show product- or document-related content to each individual scanner.
Integrable, secure software technology
Arziro Authenticate is a SaaS hosted by Agfa's certified private and secure cloud, thus relying on the same knowledge that has been used for many years to store confidential medical and military information. The solution comes with Arziro Design (Plus) and easily integrates with the Arziro Production workflow software.
Arziro Authenticate creates encrypted codes for Arziro Design, of which only the security designer or printer can create final versions offline, using the right decryption keys. Scanning results can be securely viewed online. Printers have a portal that is separate from the portal for brand owners, governments and institutions and thus have access to different types of data.