CristalRaster III
With CristalRaster III, Agfa rings in the third generation of FM screens. CristalRaster III combines the best of first and second-generation FM screens, as well as Agfa's Sublima screen technology. The result is the best FM screen on the market, with guaranteed longer run lengths, astounding image quality and excellent printing stability.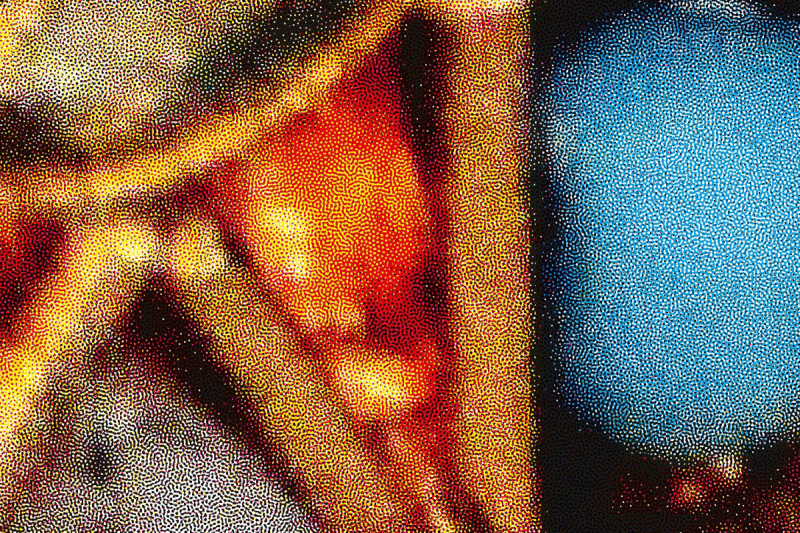 CristalRaster III combines the best elements of Agfa's award-winning CristalRaster I and Sublima technology. Experience the ultimate in image quality, color richness and detail while eliminating moiré and rosette effects entirely. With CristalRaster III, your prints will be more beautiful, quicker to produce and more consistent than ever before.
Picture-perfect reproduction thanks to finely rendered details and 4+ color printing
Free of imperfections: no moiré, no unwanted angles, no rosette structures
Better printing stability
Improved run lengths compared to CristalRaster Gen I and other FM screening technologies
特性
Impressive image quality
Broaden your range with CristalRaster III, thanks to random placement of the printing dots. The result is a detailed image without moiré effects or rosette structures. It is a must-have technology for anyone making exact photo reproductions!
Reliable printing stability
CristalRaster III uses a combination of larger dots with small, non-printable supportive dots for lighter tones. These small supportive dots also ensure that highlights remain on print throughout the entire run as the pressure is more distributed.
技术原理
CristalRaster III combines the power first and second-generation FM screens and Agfa's patented Sublima technology to introduce the new and improved third-generation FM screen. It uses larger dot size and random placement to its advantage, minimizing dot gain and resulting in a broader possible printing range because the dots form a better and stronger connection. What's more, we added non-printable microdots for support. In this way, we can achieve higher printing stability and longer run lengths.
Currently, CristalRaster III is only compatible with Agfa's Avalon Nx-90 series and the Elite Eco and Elite Pro press plates.