Asanti
In a world where time is money, Sign & Display producers need streamlined, automated processes that deliver nothing less than sublime end results. Enter Asanti – advanced yet easy-to-use workflow software for wide-format printing.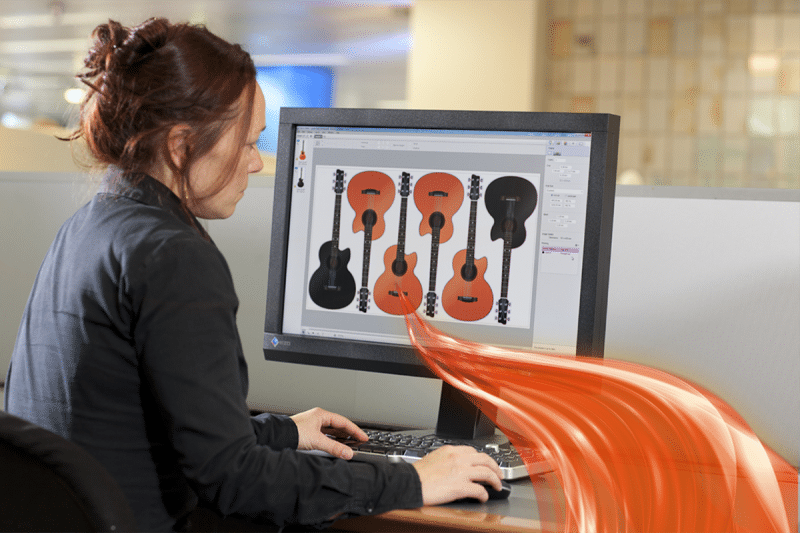 Asanti is a complete, automated Sign & Display production hub featuring Agfa's award-winning color management solution, integration with the latest version of Adobe PDF Print Engine (APPE), highly specific functionalities (e.g. nesting, see-through concept, proofing support) and fast, automatic pre-flighting.
Streamline your workflow with Asanti and you'll avoid errors, minimize manual interventions, shorten pre-press procedures and simplify your entire printing process. The result? A fully accountable end-to-end quality and data management solution that boosts your business.
One tool to manage all your print data and devices, from Agfa's printers and cutters to third-party equipment.
Built-in Agfa color management, for consistent color quantity and reproduction with minimal effort.
Automatic pre-flighting, PDF checking and managing of your entire printing process.
Integrated solution for increased productivity and reliable, predictable and high-quality output.
Integration with Asanti StoreFront web-to-print, Adobe PDF Print Engine (APPE) and PrintSphere.
Intuitive user interface to manage everything from a single digital environment.
特性
Automation and pre-flighting
Asanti optimizes production through specific automation tools (e.g. nesting, tiling, media handling, parameter presets, smart DQS possibilities), automated file intake (e.g. Asanti StoreFront) and powerful pre-flighting. The latter reduces idle time on printers, standardizes processes and avoids errors.
Color management
Guaranteeing color consistency and reproduction, Agfa's intelligent and award-winning color management solution was developed to offer print producers a combination of outstanding print quality and incredible printing speed. It features, for example, calibrated print modes, spot color conversion based on Pantone libraries and patented technology of regularized profiles that ensures smooth vignettes.
New to Asanti Color Management is the support of G7 method to achieve visual accurate colors. This support is part of the integrated color management wizard of Asanti.
Integration and versatility
Asanti's functionality results in optimal compatibility with other software tools, hardware devices and third-party print production systems. It easily integrates with Agfa's Asanti StoreFront and PrintSphere, and with the latest Adobe PDF Print Engine (APPE), for example. When it comes to hardware compatibility, Asanti is especially suited for integration with the Jeti Tauro.
Intuitive user interface
Asanti's easy-to-use, intuitive GUI features improved job layout and positioning visualization; operators can see exactly what they are printing and have easy access to key print parameters to make sure last-minute changes are applied swiftly.
What's more, the latest update of Asanti offers a new user interface for tiling and a specialized production dashboard displaying all print jobs, the number of prints, statuses of multiple engines, ink levels, elapsed time and more.
Modular structure
The Asanti Suite consist of several modules. Asanti is complemented by Asanti StoreFront, for example, a cloud-based web-to-print system that requires minimal up-front investment. Asanti Render uses the latest Adobe PDF Print Engine (APPE) to render files for a wide range of large-format printers. Looking for even more automation? Consider upgrading to Asanti Production or integrating other value-adding Asanti Enhancers.
IntelliTune for Sign & Display
The latest edition of Asanti allows you to automatically analyze and improve image quality with IntelliTune. This feature not only eliminates noise, staircasing and blurriness; it also optimizes skin tones based on extensive research and analysis. Truly unique in the world of Sign & Display, IntelliTune is fully integrated into Asanti and contributes to the simplification of your workflow.