Avatar V-ZH
Chem-free violet printing plate which requires zero heat for plate production. It combines outstanding lithographic quality with excellent durability and eco-friendliness.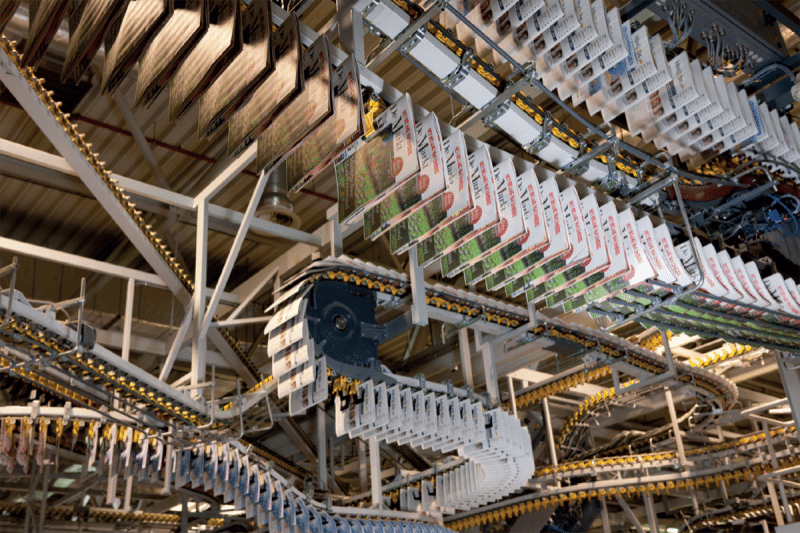 Avatar V-ZH is Agfa's latest addition to the range of photopolymer offset plates for the newspaper industry. Avatar V-ZH requires zero heat for plate production. Based on the successful experience of our customers with the chem-free photopolymer plate N95-VCF, this newly developed plate technology supports the demand of newspaper printers to streamline production processes further and to reduce machine maintenance and servicing.
In addition, the reduction of waste and start-up time during the make-ready process, as well as stability and linearity throughout the entire print run, and additional energy savings, will empower the daily production. Avatar V-ZH is sensitized for visible lasers emitting at 405 nm, and is designed for chemistry-free operation without any preheat process.
Agfa offers fully integrated newspaper prepress solutions that come complete with CtP, clean-out unit (COU), printing plates and Arkitex workflow software.
The absence of a preheat unit reduces investment cost, saves energy and gains you floor space. It also means your air conditioning will no longer need to run full blast.
Linear behavior on the press throughout the print run
High robustness on the press (run length, dot gain, press roll-up…)
Flexibility: UV-capable for semi-commercial and special applications
Very high image contrast after clean-out and gumming, allowing an easy visual inspection to avoid mix-ups on press
Fully daylight resistant once cleaned out
High scratch resistance
Suited for high-quality Arkitex Sublima screening
Features
Imaging & Processing Principle
This preheat-free chemistry-free plate works with all violet CtP units currently in use at newspaper print sites across the world. During exposure, the violet-laser diode starts the polymerization of the image area. Subsequently, the plate is gummed with a dedicated plate gum, which removes the soft, unexposed non-image areas in an easy and clean way. Finally, the plate is cured by a LED bar close to the drying section.
Durable Substrate
Avatar V-ZH plates provide a solid foundation for consistent press performance. Advanced electrochemical graining and anodizing yield the reliability and robustness needed on a newspaper press and the durability required for long press runs.
High Performance on Press
With its high contrast, a quick visual check will quickly reveal possible errors (e.g. imposition). Avatar V-ZH combines fast, accurate and wide-latitude plate exposure with predictable, consistent, linear performance on press throughout the print run.
Easy Maintenance and Less Waste
Chemistry-free solutions come with the benefit of a reduced environmental impact. No hazardous processing chemicals are used. The gum is pH-neutral and there is a substantial water saving. Violet chemistry-free offers major advantages in maintenance time.
Avatar V-ZH chemistry-free printing plates form a very attractive solution combined with the high-volume plate production system Advantage N and the high-speed clean-out unit Attiro ZH. The latter features a groundbreaking cascade technology and is characterized by minimal gum consumption for maximal clean-out effect. Its extensive bath life results in lower maintenance, while cleaning is easy and fast. Existing Agfa clean-out units can easily be upgraded to the preheat-free version.
ECO³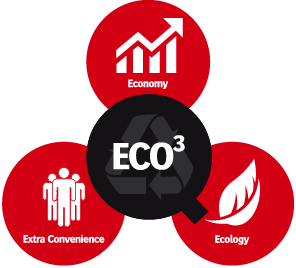 Agfa is committed to sustainable innovation that focuses on ecology, economy, and extra convenience—or ECO³. Our hardware, software and consumables make your prepress and printing operations cleaner, more cost-effective and easier to operate and maintain.
The ultimate goal? More value for your entire printing business!
Brochures
Technical Specs
Plate specifications

Plate type
Negative-working, high-speed, preheat-free, chemistry-free violet-laser offset plate
Coating
Photopolymer
Surface
Electrochemically grained and anodized
Spectral sensitivity
405 nm violet-laser diode
Platesetter compatibility
Most violet platesetters
Image contrast
Very good. Can be measured with all normal plate readers.
Plate sizes
All newspaper sizes, single and broadsheets
Resolution (depending on platesetter)
ABS: 2-97 % at 130 lpi
Sublima: 0.5-99.5% at 180 lpi
Gauges
0.20 mm, 0.30 mm
Run length (depending on press conditions)
Up to 300,000
Up to 100,000 for UV inks

Processing

Clean-out unit
Attiro ZH or Attiro VHS, VCF85 N and VXCF85 N clean-out units with ZH upgrade option
Clean-out gum
Violet CF GUM NP or Attiro GUM (for Attiro only)
Replenishment
Not required
Bath life
Cleaning of Gum Section 1 required after 4,000 m2 (6.5 l)
Full cleaning required after 8,000 m2 (17.6 l)
Processor and clean-out unit
Compatible with most polymer processors and clean-out units
Clean-out speed
0.8-3.0 m/min depending on clean-out unit

Environment

Room lighting
Yellow
Working conditions
Operating temperature 21-25 °C
Relative humidity 40-60 %
Storage conditions
Temperature: < 30°C (86°F)
Relative humidity: 40 – 60 %
Plate correction pen (for unbaked plates)
Polymer deletion pen
Plate cleaner
Standard: ANTURA CtP Plate Cleaner

Cleaning gum: ANTURA CleanGum

Fountain solutions
Sheetfed: Not applicable

Heatset: Not applicable

Coldset: ANTURA fount CS2-(s), ANTURA fount CS2-(s)-spray

Rehardener: RC611

Rehardener for reverse osmosis water: ANTURA water conditioner

Roller and blanket washes
Xtrawash Plus 40 & 60