Apogee
Innovate, interact, and optimize. That's the Apogee workflow software philosophy with which you stay ahead of the competition. Because quality and efficiency can never be rated too high in the printing business.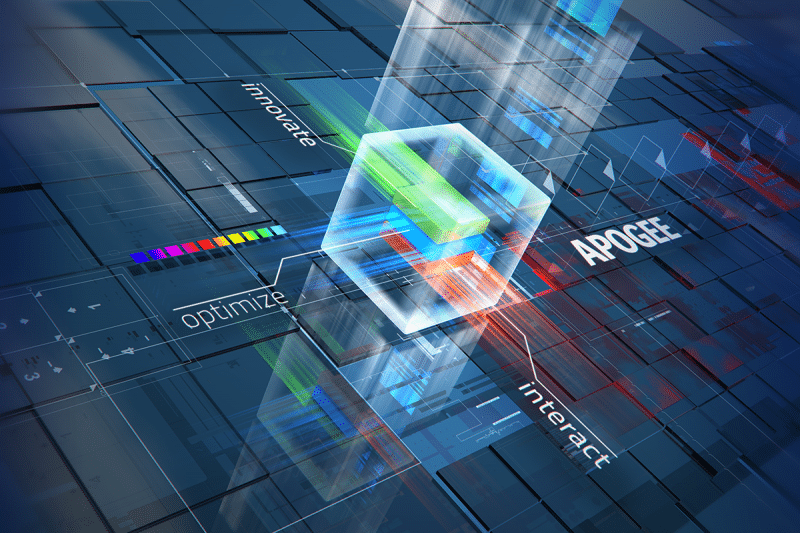 Any organization can benefit from the Apogee suite of workflow management products. With Apogee, Agfa offers you a comprehensive and integrated workflow solution. It is designed by professionals for professionals and committed to offering the highest degree of reliability.
Keeping an overview of your PDF files with Apogee Preflight? Calculating the ideal imposition with Apogee Impose? Or saving on ink costs and expensive press time with InkTune? Choose without losing thanks to Apogee. It perfectly aligns and fuses different software modules into one streamlined whole.
With Apogee, you control every phase of the production process from a single user interface. Even jobs that consist of multiple parts are simply processed in one flow. The latest version brings new tools, an improved performance, and a unique cloud-based solution.
Combines different Apogee solutions, such as Preflight, Impose, on-line approval, and more.
Brings significant quality improvements to avoid unwanted and unpredictable output.
Increases throughput and efficiency via Digital Quick Strip (DQS).
Provides first-rate versioning support, extended digital print support, and improved job handling.
Dedicated tools for all applications of wide-format inkjet printing, including tiling, media optimization and canvas printing
Offers compatibility with the latest file formats, software programs, and print engines.
Supports no fewer than 13 languages, between which you can easily switch.
Is now available in the form of a cloud-based workflow solution – Apogee Cloud – as well.
Features
Maximum ease of use
Apogee enables you to keep track of all required steps in the prepress process working from one place. Extended JDF and JMF support also improves the connection between software and devices, and thus the communication with the user. Moreover, Apogee users can now split JDF files, making your production process easier than ever. The entire software communication is available in 13 different languages, between which operators can easily switch.
Performance and reliability due to Digital Quick Strip
Thanks to its unique Digital Quick Strip (DQS) mechanism, Apogee provides you with unprecedented efficiency and user-friendliness. It lets you process each page separately before integrating it into a place holder, which turns page revision into a swift and simple task. As your layout is also rendered as a separate file, updating it only takes a few minutes. By relying on DQS, you increase throughput and optimize the usage of all available output resources.
ATP or Automate Task Processor
Accessible automation is part of the Apogee DNA: The user interface offers multiple ways to automate standard and repetitive tasks such as job archival and deletion. You can also effortlessly set up page placement rules according to naming conventions. Automation is now lifted to the next level with ATP or Automate Task Processor. Using an interface, rules are defined to take action depending on a page's content or meta data. This means that pages and orders can be routed to specific production plans. In case of a high copy count, an order is sent to your offset press. A digital job may be split between your B&W and color digital presses to guarantee the lowest possible production cost.
ATP is not limited to the rules set in the interface. If dedicated actions need to be taken, specific scripts can be written and added. This leads to the highest possible degree of automation of your prepress production.
Latest technologies
Apogee fully supports the most recent Adobe PDF Print Engine, your sure-fire guarantee for high-quality rendering. In addition, it supports new engines (i.e. Canon B4000 and Canon B5000) and links to the new DFE Ricoh TotalFlow, for which it ensures the best connection possible with the C7100 and C9100 series. Finally, this software solution is compatible with the latest formats and applications, such as Adobe Normalizer, Acrobat plug-ins, Adobe Creative Suite, and QuarkXPress.
ECO³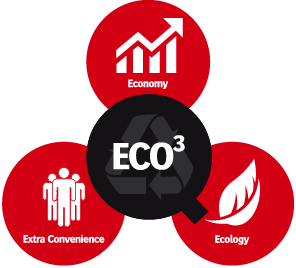 Agfa is committed to sustainable innovation that focuses on ecology, economy, and extra convenience—or ECO³. Our hardware, software and consumables make your prepress and printing operations cleaner, more cost-effective and easier to operate and maintain.
InkTune and PressTune are crucial elements of our ECO3 program: our commitment to sustainable innovation. Thanks to ECO3, you can save up to 30% on ink and paper and 90% on water, and reduce waste by 50%. The ECO³ solutions will drive extra value to your printing business.
Technical Specs
Apogee
Infrastructure
Apogee 12 system runs under Windows 10 or Windows 2016 (Standard Edition) or Windows 2019 (Standard Edition), depending on the throughput and reliability requirements
Hardware requirements: Dual CPU, min 16GB Ram and 250GB hard disk
Client
Supported on PC and Mac
Windows 8, Windows 10, and Windows 2012
Mac OS X 10.7 and later
Languages
Chinese (simplified and traditional)
Czech
Dutch
English
French
German
Italian
Japanese
Korean
Portuguese
Polish
Russian
Spanish
Swedish
Product comparison table
Apogee
Product comparison table

Apogee Render
Apogee Manage
Apogee Integrate
Apogee PlateMaker

Integrated workflow management

Multi-flow production plans
✘
✔
✔
✘
Production influencing actions such as archiving and notify
✔
✔
✔
✔
Apogee Impose – Automate imposition based on job requirements
✘
Option
Option
✘
Imposition based on PJTF and JDF
✘
✔
✔
✘
PDF-based plate versioning
✘
✔
✔
✘
Page management (including offset, scaling, page revision handling)
✘
✔
✔
✘

Quality Enhancer

Adobe PDF Print Engine
✔
✔
✔
✘
Adobe-based normalizer
✔
✔
✔
✘
Sublima 200 lpi
✔
✔
✔
✘
In-render trapping (IRT)
Option
Option
Option
✘
ABS options kit
Option
Option
Option
✘
Sublima at line rulings above 200 lpi depending on platesetter and plate technology
Option
Option
Option
✘
CristalRaster III
Option
Option
Option
✘
Apogee Preflight – Optimizing PDF to job-specific production requirements
✔
✔
✔
✘
Acrobat Pro Toolbar (including trap spotting, varnish & screening plug-in)
✔
✔
✔
✘

Proofing Enhancer

Raster Preview – View separations and zoom in to dot level
Option
Option
Option
✔
Hardcopy Proofing – Quality management for color contract proofing
Option
Option
Option
✘
Apogee Color Quality Manager (including press repurposing)
Option
Option
Option
✘
Apogee WebApproval – HTLM5-based file upload and approval
✘
Option
Option
✘
Conversion of spot colors to CMYK using the Pantone® libraries
✔
✔
✔
✘

Link

InkDrive – Automatic CIP3 or CIP4 ink key setup generation
Option
Option
Option
Option
Apogee PlateMaker Link – Stand-alone platemaking unit to guarantee plate output
✔
✔
✔
✔
MIS link – JDF/JMF-based integration
✘
Option
✔
✘
Postpress Link – JDF-based setup of finishing equipment
✘
Option
✔
✘
Digital Print Link – Drive digital presses in a hybrid environment
✘
Option
Option
✘
Apogee StoreFront Link – Automatically download and process order from your on-line stores
✘
Option
Option
✘
Apogee Wide-Format Link – Drive your digital wide-format engines directly
✘
Option
Option
✘

Digital film management

Web Growth – Compensation for paper stretching on web presses
✘
Option
Option
Option
Digital Film Management/ROOM – Perfect consistency between proofs, plates and remakes
✘
Option
Option
✔

Expandability

Additional output capacity including fault tolerance support
Option
Option
Option
Option
Additional PDF processing capacity
✘
Option
Option
✘