Omicron trusts in Agfa's ECO³ solutions
Omicron trusts in Agfa's ECO³ solutions
Slovenian printer Omicron relies on Agfa's advanced platemaking equipment and software to print cardboard packaging for diverse industries.
Omicron d.o.o. is a family company that was founded in 1990 as the successor to Kartonaža Lebeničnik. The company, based in Domzale (Slovenia), produces cardboard folding boxes for customers throughout Europe.
The company has been relying on Agfa's ECO³ solutions since December 2019. With the state-of-the-art Avalon N16-90 in combination with Energy Elite Eco printing plates and a smart Arkana processor, the successful Slovenian company relies on the most advanced platemaking technology on the market.
Production is supported by an Apogee Manage package, which has been tailored to meet the needs of the print shop.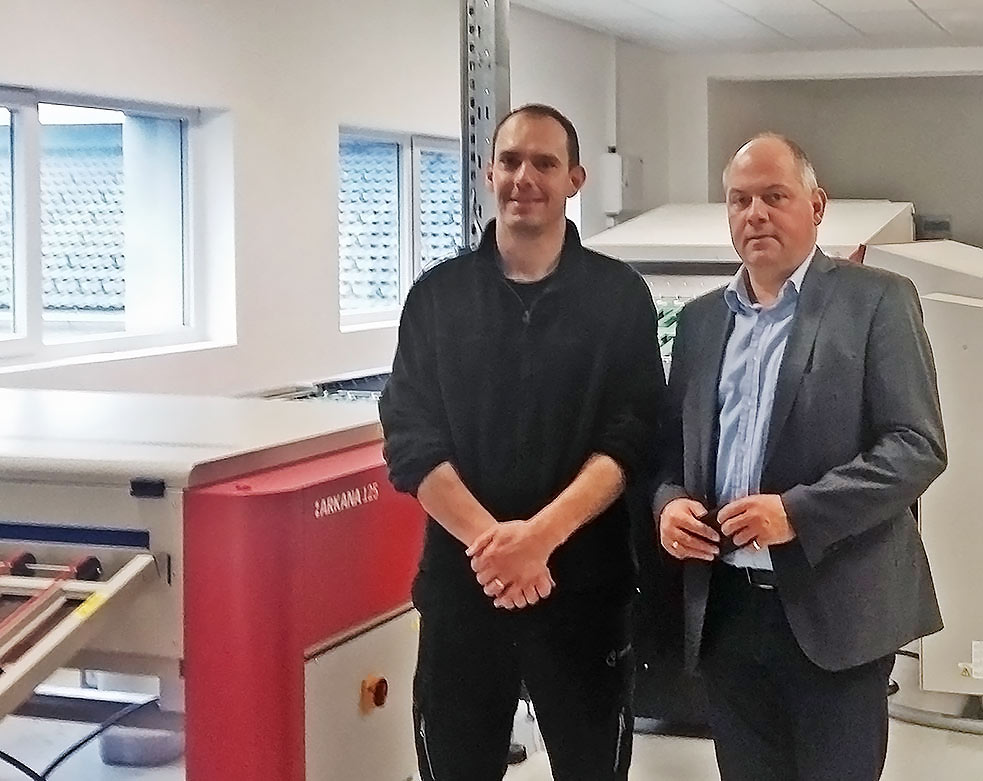 "We specialize in printing on cardboard made of solid cardboard, which is used for commercial purposes. The production process includes all phases of graphic design, over printing to cutting and gluing," explains print production manager Grega Lebeničnik.

"Omicron d.o.o. is a small, flexible and agile company that fully adapts itself to the needs and requirements of its customers. On our 4,000 m² company premises, we employ 37 specialists from the areas of graphic design, printing and finishing, i.e. cutting, modeling and gluing," says Vlasta Lebeničnik, director and owner of the company, and he adds: "Our products are used in the food, pharmaceutical and automotive industries, as well as for packaging household appliances, garden tools, etc."